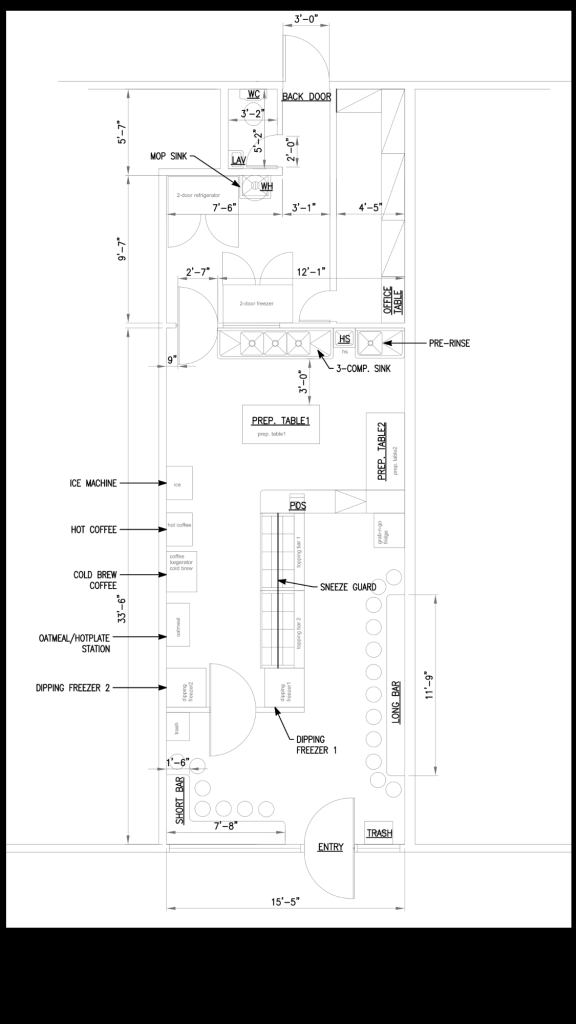 We had a chance to catch up with Teague Savitch, founder of Assemblers. His business is really starting to grow so we sat down with him to talk about how it's going.
Teague recently got his LLC, which a BIG step for any new business. It helps protect and limit personal liability. The Jonas Project helped Teague in deciding which type of corporation would be best for his business and set him up with a CPA to work through all the details.
Teague has been operating Assemblers at farmer's markets three days a week for months now, and has built up quite the cult following. His Acai bowls are a local favorite. But now he's ready to establish a permanent storefront. He recently signed a lease on a 737 sq ft retail space and is working with an architect (who is also a Veteran) to plan the finish-out on his new location. His plans are currently going through the approval process with the city, and he hopes to have his new retail location open in the next few months.
"The Jonas Project was instrumental in setting me up with a law firm who helped me work through the details of the lease, get me set up to start hiring employees and bring on a partner. And they did it all pro bono," said Teague.
Teague's sales were strong through winter, typically a slower time of year for his product, which helped him get his costs down, so now his margins are more in line with a sustainable long-term business model. "I am always reminded of the importance of cost from my mentors at The Jonas Project. They make me look at everything and think about how I can do this in a more cost efficient way," says Teague.
While it may sound like everything is going smoothly, there are always challenges for entrepreneurs. Teague needed a loan for the finish out on his new space. The Jonas Project put him in touch with the Valley Economic Development Center of California (VEDC) to apply for a loan. But, because he could not show a secondary form of income (his full time job is Assemblers), he was denied the loan and forced to look elsewhere. This is a pretty typical scenario for first-time business owners. Funding is very difficult to come by. However, Teague said that working through that application process was a valuable experience.
"The Jonas Project set me up for success because going through the loan application process forced me to get my financial projections and P&L statements together. I probably would not have gotten that on paper otherwise. I had to take a microscope to my business and look at what I was spending on everything. With all of that work done, I was able to get funding from a private entity. I had everything I needed for the loan," says Teague.
Teague plans to continue offering his product at farmer's markets in the area even after his retail location opens. "I'm going to use the store as a base of operations to expand," says Teague. "The next step is to hire employees. Because I'm still on active reserve, I'm going to try to recruit other reservists who are underemployed or looking for part-time employment."
Teague has accomplished so much in such a short time. Just last year, he came to The Jonas Project with an idea. Since then he has worked through his business plan, shifted partnerships, worked with local farmer's markets and hospitals to figure out how to get his business into the markets, got all the needed permits to operate, launched, and is now poised to take this next big step.
Teague, we are so proud of all the hard work you are putting in to your business and your own success. Congratulations on all of these awesome achievements so far, and The Jonas Project is here with you for every milestone moving forward!