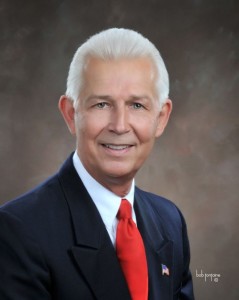 Bob Lancia volunteered to go on active duty as a Navy chaplain at the age of 39. His career involved many firsts, including serving as the first exchange chaplain with the Canadian military as well as graduating "live" on the Hour of Power television program in the first doctoral class under the tutelage of Dr. Robert Shuller at the Crystal Cathedral in Garden Grove, California.
Bob was a Lieutenant Commander up for Commander in 2002 while serving with the Marines at Camp Lejeune, North Carolina, when he shattered his right shoulder while preparing to go with the those same Marines to Iraq.
10 years and 24 surgeries later (including procedures on his left shoulder and both knees) he is ready to move on with his life and career.
His business concept, The Wholly Waffle, will give Bob the opportunity to recreate his future while being able to give back. A trait we see in so many of our Vetreprenuers. The Wholly Waffle is a restaurant concept that is fun, family-friendly and delicious! The profits will go back into the community to change young lives. Bob wants to offer opportunities for young returning Veterans, especially ages 18-24 to help them prepare to integrate themselves back into the civilian workforce.
Bob is like so many Veterans that work with TJP. He has an amazing vision of what the future can be while never loosing sight of continually contributing to the greater good around him.
Bob is currently working with one of TJP's Mentors, Braulio Delgado, an entrepreneur himself.