Teri Kelsall of Laguna Woods, CA. Wins L'Oréal Paris Women of Worth Award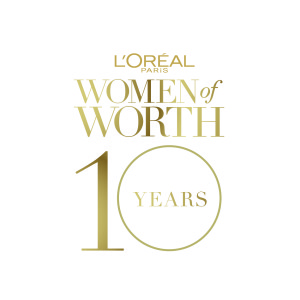 Support Teri and Her Nonprofit Organization The Jonas Project: Vote Nov. 2-20 on WomenofWorth.com, Facebook and Twitter
NEW YORK (Nov. 2, 2015) – Laguna Woods, CA. resident Teri Kelsall is a winner of the 2015 L'Oréal Paris Women of Worth award, recognizing extraordinary women making a difference in their communities. Teri is recognized for her outstanding work with The Jonas Project, her organization that aims to help veterans become entrepreneurs by teaching them how to build a business, from developing business plans to seeking angel investors. Teri is one of 10 women, selected from thousands across the country, to receive the prestigious Women of Worth honor, joining an impressive group of 100 Honorees recognized over the past 10 years.
Support Teri and her important cause by voting now through Nov. 20 to help her receive up to $35,000 as this year's National Honoree.
Cast your vote daily at WomenofWorth.com by using your email address or Facebook login to log-on and vote
"I'm beyond proud to be honored as a L'Oréal Paris Woman of Worth," said Teri Kelsall, founder of the Jonas Project. "To be able to give back to those who courageously serve our country is a fulfilling accomplishment. This donation will be used in our efforts to help these veterans, who have an entrepreneurial spirit, start their own companies. We are excited to help them in a greater capacity by providing more resources to educate and support them as they embark on this new chapter in their lives. "
As a 2015 Women of Worth Honoree, Teri receives a national platform and resources including marketing, financial, public relations, philanthropic and social media support from L'Oréal Paris and its partners. The Honorees will be celebrated at a distinguished awards ceremony hosted by L'Oréal Paris on Dec. 1 in New York.
"Each year, the nominations we receive for Women of Worth are both moving and inspiring. As we celebrate our 10th Anniversary, we take this time to reflect upon the continuous achievements of our past Women of Worth, as well as to celebrate the efforts of the 2015 Honorees and welcome them into our family," said Karen T. Fondu, president of L'Oréal Paris. "The 2015 Women of Worth are the embodiment of our brand belief that celebrates the individual beauty and intrinsic worth of every woman. They are role models and powerful examples of why giving back is beautiful."
Teri Kelsall – 2015 WOMEN OF WORTH
Teri Kelsall started The Jonas Project (TJP) with her husband, John, in 2013 in honor of their son, Jonas, a Navy SEAL who was killed in the line of duty while serving in Afghanistan in 2011. The Kelsall's noticed how difficult it was for returning veterans to join the work force or start businesses due to the negative notion that veterans "lack real-world skills." The Jonas Project helps veterans with the drive to become entrepreneurs develop formal business plans, obtain advice from mentors and prepare proposals for start-up capital.  In just three years, the organization has provided comprehensive assistance to 18 veteran-owned start-up companies across the country, four of which are now open for business. Additionally, The Jonas Project is working to persuade Congress to pass the Credit Reporting Act for Military to increase protections for servicemen and women.  In the meantime, although TJP does not invest equity in the new businesses, it does offer veterans some start up assistance.   The project has also built a network of veterans who are successful entrepreneurs and business professionals who provide comprehensive mentorship to motivated servicemen and women.
10 WOMEN OF WORTH HONOREES
Teri's fellow honorees all set the bar for extraordinary philanthropic efforts. From fighting drug addiction and helping homeless veterans, to creating a shelter for young victims of human trafficking, the 10 2015 Women of Worth honorees include: Schinnell Leake, Founder of Extra-Ordinary Birthdays; Maria Rose Belding, Founder of MEANS Database; Jaha Dukureh, Founder of Safe Hands for Girls; Elissa Davey, Founder of Garden of Innocence; SuEllen Fried, Founder of Reaching Out from Within; Teri Kelsall, Co-Founder of The Jonas Project; Kathy Koenigsdorf, Founder of The Jake Koenigsdorf Foundation; Alison O'Neil, Founder of Beauty Becomes You Foundation; Melaney Smith, Founder of Books for Keeps; and Catherine Curry-Williams, Founder of Shane's Inspiration.
WOMEN OF WORTH: 10th Anniversary
Celebrating its 10th anniversary, Women of Worth is inspired by the L'Oréal Paris belief that "Every Woman is Worth It" and honors the intrinsic beauty and worth of extraordinary everyday women who are making a difference in their communities. Since its inception, the program has recognized 100 incredible women for embodying the spirit of the L'Oréal Paris brand, through commitment to their communities, selflessness and drive to make a difference in the world.
To learn more about Women of Worth, read honorees' stories and vote for the 2015 Women of Worth National Honoree, visit WomenofWorth.com, and L'Oréal Paris on Facebook (www.facebook.com/lorealparis) and Twitter (www.twitter.com/lorealparisusa). Follow the conversation using the hashtag #WomenofWorth.
ABOUT L'ORÉAL PARIS
The L'Oréal Paris division of L'Oréal USA, Inc. is a total beauty care company that combines the latest technology with the highest in quality for the ultimate in luxury beauty at mass. The L'Oréal Paris brand encompasses the four major beauty categories – hair color, haircare, skincare and cosmetics – and includes such well-known brands as Preference, Excellence, Féria and Healthy Look hair color; Advanced Haircare, Advanced Hairstyle, Elnett Satin Hairspray, EverPure, EverStrong, EverSleek, EverCrème, EverStyle, EverCurl and L'Oréal Paris Kids hair care; Advanced Suncare, Youth Code, Revitalift, Age Perfect, Ideal Clean, Ideal Moisture, Sublime Bronze and Men's Expert skincare; and the Colour Riche, True Match, Infallible, Visible Lift and MAGIC cosmetics collections, along with a portfolio of mascara including Voluminous, Double Extend and Telescopic among many others. For more information on L'Oréal Paris and its brands, and to receive personalized beauty advice, expert tips and exclusive beauty content 24-7 (wherever you may be), check out www.lorealparisusa.com.