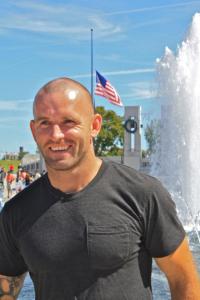 Kevin Kirk received a B.S. in Sociology, with a minor in Criminal Justice from Southern Connecticut State University, and has served as a Second Class Petty Officer in the United States Navy from 2009-2014.
Kevin's brother, Ryan Kirk, passed away on December 27th, 2013. After Ryan's death, the family struggled with ways to keep his legacy alive. After months of development, Kevin has created a product that not only kept his brother's legacy alive, but gave it an opportunity to thrive. His product could give others hope as they too look for ways to keep the memory of their loved ones alive. The product will launch in 2015.
Be the Waves is Kevin's attempt to do a better job of memorializing a loved one while being a force for positive action. It wasn't just enough to build a memorial webpage, or start a scholarship in his brother's name. Kevin wanted to reflect his brother's giving nature by encouraging others to "roll forward" through an act of kindness.
Be the Waves uses a product and service to track these acts of kindness, and the product can be tracked through a website Kevin is developing. The product will hold the information of a loved one, or even an important cause. As it is passed from one person to the next, those acts of kindness are recorded and the originator has the opportunity to track the ripple effect of their loved one or cause.
As Kevin so eloquently put it, "Be the Waves was created to offer us that are left behind a way to greave the death of our loved ones, and let that grief have a positive impact on the world. Why be a ripple when you can be a wave."