Assemblers changes name to Blue Bowl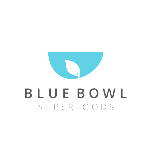 As most businesses grow from their infancy, they change. Our very own Teague Savitch is experiencing that transformation now with a name change for his business. Here, he explains the evolution and the decision.
"After nearly one year treading water in the learning process of what it takes to start and run a business, and testing it out in local farmers' markets, Assemblers is excited to announce that it found a new (brick and mortar) home.  In light of the Summer 2016 launch at the new location in Orange, California, Assemblers decided to take on a fresh new approach to branding, with the first order of business being a name change.  As a healthy to-go breakfast and lunch bowl establishment, it seemed only fitting to include "bowl" in the new name.  In keeping it short and simple the color blue was added which represents the color of the acai berry and blueberry (two items we use a lot of)…plus blue has always been my favorite color. 
Lastly, in an effort to remain as humble and flexible as possible, we strive to truly listen to what others say about us.  We often received customer comments on how much they loved their bowl but how they either didn't remember or didn't understand the name Assemblers.  Assemblers was first chosen to highlight that we have no set menu and that a bowl is "assembled" to the customers liking. 
Thanks for the good run Assemblers.  Welcome to Blue Bowl everyone!"
Congratulations on the upcoming new location and the new branding Teague! It's a great example of growth and really listening to feedback from your market. We can't wait to taste those delicious bowls in the new place.