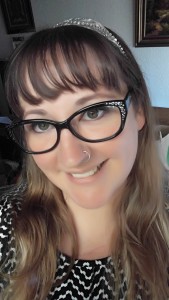 Sara Core joined the Army Reserves in 2002 as a 62E- Heavy Construction Equipment Operator. She participated in Operation Bright Star in Egypt and loved it. In 2006 she was accepted to UC San Diego and was given an honorable discharge to attend school. "I was very sad to leave the military, but I will always be thankful for the training and experience I gained while serving." Sara wound up getting her AA in Psychology and an AS in General Science. She was only a year away from a BS in Physiology and Neurobiology when she and her husband found out they were going to be parents, and in an effort to move closer to family, they left San Diego and moved to Yuba City, CA.
Not too long ago, Sara's sister spent the day at a family fun center about an hour outside of town and reported to Sara how busy it was on a Tuesday morning. They decided, "why couldn't we do something like that."
"Our town has grown a lot over the years," says Sara. "We have new restaurants, big box stores, and lots of other things that have come to the area. But people are still driving an hour to get to any type of family fun place. After talking it over with our family and friends, and consultants who are experts in the industry, we decided to go for it and open a business together."
And that's how the Millennium Family Entertainment Center was born. The planned facility will include laser tag, bumper cars, a large play area, arcade, food and a big focus on birthday parties for children. "We went to a training called Birthday Party University just to learn how to make our parties fun, profitable and efficient. Our birthday party model is unlike anything else in the area, we will have Party Heroes playing with the kids the entire time so the parents never have to do a thing," says Sara.
Sara wants to make even bigger use of the new facility by offering community events. "Our area has a high underage drinking rate, mostly because there are so few options for teens to have fun. We will focus on safe events for teens with the laser tag and arcade area. We are also working out a plan for an after-school study program where local students will be able to earn incentives for studying and doing homework. It is very important to us to have a positive impact on the community as a whole."
Millennium Family Entertainment Center YouTube and Facebook.