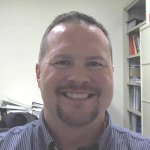 Jamie Chester served in the United States Army from 1988-1992, when he transitioned to the Ohio Army National Guard until 1998. While on active duty, he served two combat deployments including Panama and The Gulf War. He left service as an E5, and somehow managed to find time to earn a Bachelor of Criminal Justice & Forensic Psychology, and a Master of Business Administration.
Jamie took his shooting skills to competitions, and while competing, realized there was a need for more realistic training scenarios, specifically, better targets for engagement situations. As he worked through his target design, he decided to incorporate a target system controlled through a smart phone that could record the entire engagement sequence in real time, while scoring each round for the shooter.
That's how Apex Target Systems, LLC, was born. His company is dedicated to the invention, manufacture and marketing of state-of-the-art portable, electronically integrated, cost effective shooting target systems. "Our systems utilize a combination of simplistic mechanical mechanisms, cutting edge electronics, and wireless integration to produce a more realistic training environment that can be utilized with a variety of different weapon systems and types of ammunition," says Jamie.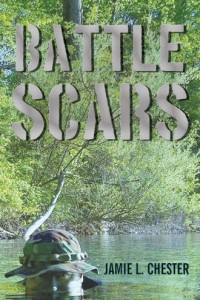 Jamie even found time to write a book called Battle Scars, which is a fictionalized version of his first combat tour in Panama.
As if inventing a target system wasn't enough, Jamie continues to create. "I am an avid inventor, with dozens of inventions and three provisional patents."
Jamie lives with wife and three children in Ohio.